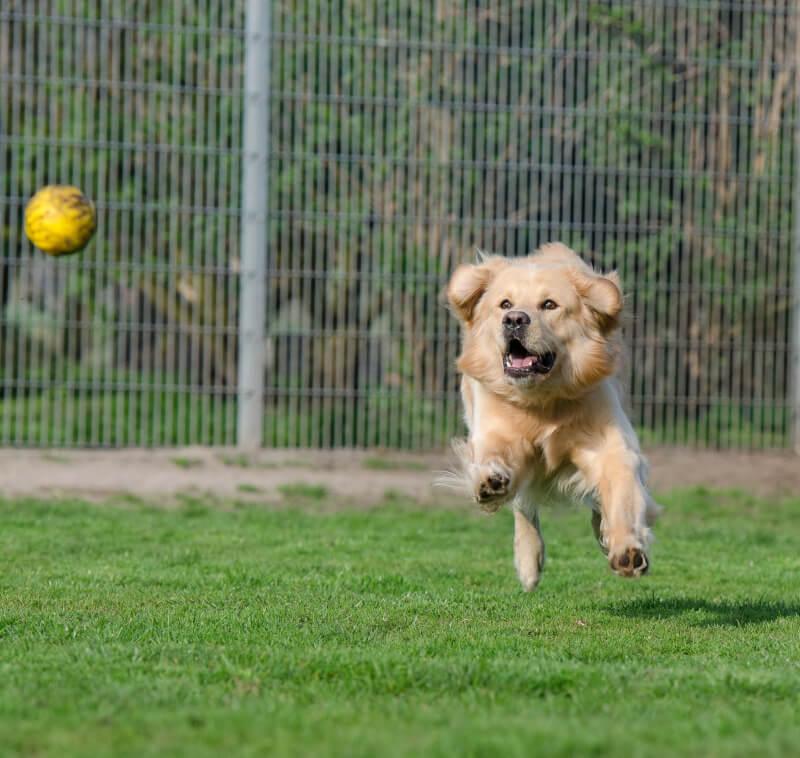 Ridgetowne Animal Clinic provides full-service boarding for dogs and cats in a clean, safe and welcoming environment. Our facilities are heated and air-conditioned to ensure your pet's comfort. We have large runs for our dog boarders to allow plenty of room to move about during their stay. We also have a separate boarding area for our feline campers to reduce any anxiety while staying. Our policies and procedures are designed to provide you and your pet unparalleled service.
Check-In Time/Check-Out Time
Check-In: Pets can check-in during normal business hours Monday-Saturday.
Check-Out: Pets should check out before 12:30 pm to allow time to make kennels available for arriving guests. Any pets picked up after 12:30 pm will be charged for an additional day for boarding.
Leashes/Carriers
All dogs entering the facility must be on a leash and under your control, and all cats must be in a ventilated cat carrier, for their safety and the safety of our other guests.
Flea and Tick Treatment
To fulfill Ridgetowne's commitment to the best possible care for your pet, it is very important that our boarding facility be "pest-free". At Check-in, all pets will be thoroughly examined for fleas and ticks. If any are found, the pet will be treated at owner's expense.
Vaccinations
The safety of our boarders is our first priority; therefore, we require that all pets staying with us be current on the vaccinations listed below. A copy of official records of vaccinations is required for boarding. Dog vaccines required for boarding: Rabies, Distemper and Parvo, Bordetella vaccines. Cat vaccines required for boarding: Rabies and FVRCP vaccines.
Personal Food, Medications and Belongings
All boarding pets are fed Hill's Science Diet because we feel this is the very best that can be provided during their stay at our facility. You are more than welcome to bring your pets' regular food or prescription food during their stay.
We are happy to administer any medications and supplements while your pet is boarding for an additional fee.
You can bring bedding, toys and anything else that you feel will make your pet more comfortable, although we cannot guarantee their return or condition at Check-out.
Medical Emergencies
We make every effort to provide a safe, calm experience for your pet; however, there is also some risk that a pet may become ill or possibly injured while boarding. In non-emergency situations (e.g. small scratches, diarrhea, or loss of appetite), you will be notified by the doctor of the illness and treatment plan. For emergencies in which urgent care or evaluation appears needed, one of our veterinarians will begin appropriate care immediately and then contact the owner. Our medical team will keep you updated on their condition.