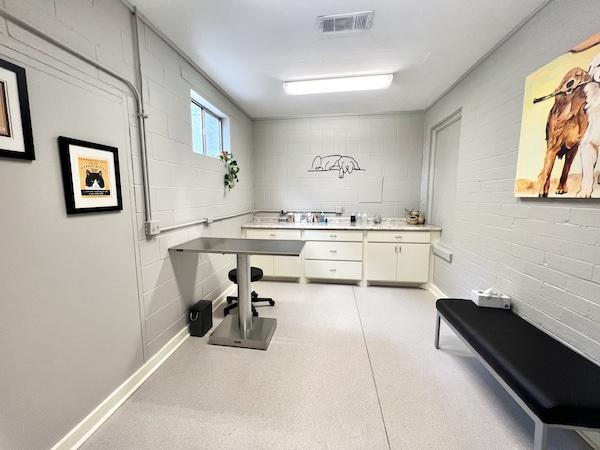 At Ridgetowne Animal Clinic, we're always eager to welcome new patients and their families to our practice. We take pride in providing the best care and service to our clients, new and old. To make sure you and your pet have the best possible experience with us, we'd like you to know a little more about our hospital policies and what to expect.
Appointment Policy
To allow ample time for patients and scheduled surgical procedures, we typically do morning drop-off appointments and in-room morning and afternoon appointments. We make every attempt to see each patient on time and in a timely fashion; however, emergency cases always receive top priority, which may cause an occasional appointment delay.
What to Expect
When you arrive in our lobby, you will be greeted by one of our friendly receptionists. We will go over any paperwork with you and promptly input any information into our system. If you have elected a drop off appointment, a kennel assistant will take your pet to one of our large day-boarding kennels. The veterinarian will perform an examination on your pet and call you to go over examination findings, discuss further diagnostics and treatments, and answer any questions that you may have. At pick-up, our receptionist will go over any medications with you, schedule follow-up appointments and handle billing.
If you have an in-room appointment, you and your pet will be taken into one of our exam rooms where a veterinary assistant will gather history and data for the doctor. The veterinary assistant will take your pet to the treatment area where the veterinarian will perform a thorough examination. If you prefer the examination to be performed in the exam room, please mention this to the veterinary assistant and we will be happy to accommodate. The veterinarian will discuss examination findings, further diagnostics and treatments, and answer any questions. The technician will review any medications going home, provide additional educational information and answer any routine questions for you. Our receptionist will handle billing and schedule any necessary follow-up.
We are so excited to meet you and your pet!
New Client Information
Please plan on arriving a few minutes early to your appointment to fill out our:
Payment Policy
We require full payment at the time services are rendered. For your convenience, we accept cash, personal checks, Visa, MasterCard, Discover, American Express and CareCredit.
We participate with CareCredit, which allows you to establish a low interest or no interest payment plan. Apply online at CareCredit.