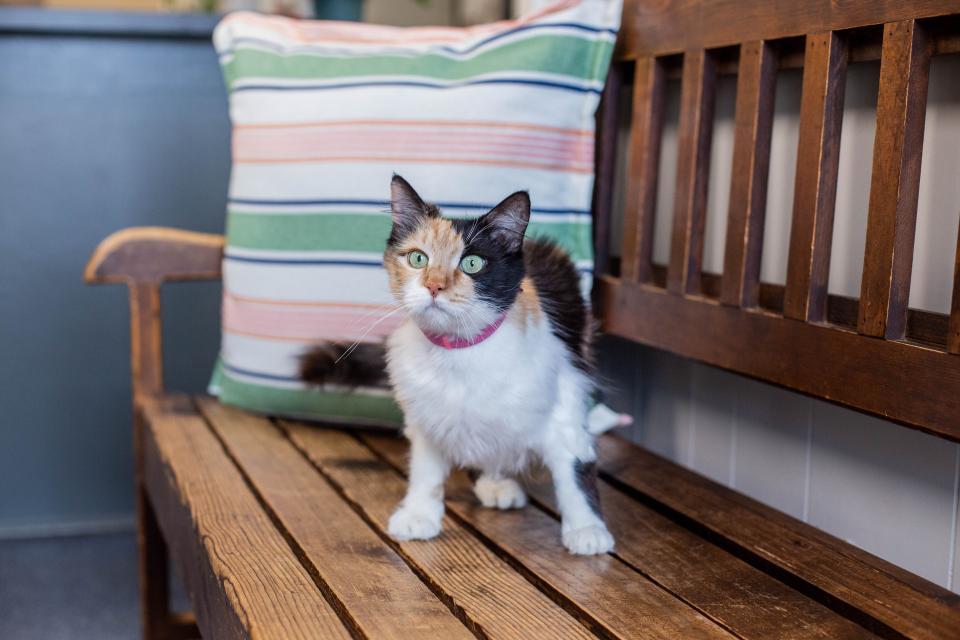 There are a variety of diseases and parasites that affect cats. Preventive care gives your pet the best chance at a long, healthy life. Our team will work with you to create a custom preventive care plan for your cat tailored to their unique needs.
Feline Vaccinations
Combined with regular wellness exams, vaccinations form the backbone of your cat's routine healthcare. While vaccinations are an important consideration, we focus on whole life health and wellness. An immunization schedule is dependent on a variety of factors including the animal's age and exposure potential. No one protocol fits every pet.
Parasite Prevention & Control
Internal and external parasites can pose a serious health risk to both your cat and your family. During the wellness exam, our veterinarians will conduct a fecal analysis to ensure that your cat is parasite-free. We can also give you recommendations for monthly preventative treatments for fleas,ticks and heartworms.
Nutrition & Weight Management
We will discuss your cat's diet and weight at each exam to ensure they are getting the nutrition they need and are maintaining a healthy weight for their age and lifestyle. It is important to review these facts as nutritional deficiencies and significant changes in weight could indicate an underlying health condition.
Dental Evaluation
Ridgetowne provides professional dental cleanings to help keep your cat's teeth clean and healthy. During the dental evaluation, we will inspect your cat's teeth and gums for tartar, plaque, tooth decay, infections, and signs of tooth weakness. We can also discuss at-home dental care, and the various methods for maintaining your cat's oral health between cleanings.